by Suburban Homebuyers 08/05/2018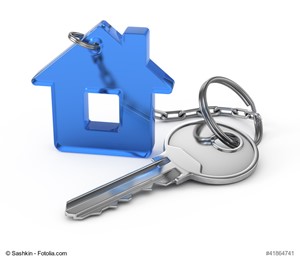 If you recently listed your home, you may expect many offers to purchase to come your way in the near future. However, the house selling journey can be difficult to navigate, and there are many signs that indicate offers to purchase your home may be unlikely to arrive any time soon. These signs include:
1. Homebuyers are not scheduling showings.
Homebuyers often set up showings to view residences. And if buyers like what they see during a showing, these individuals may request a second showing or submit an offer to purchase a house.
Comparatively, a seller who receives no home showing requests for many days, weeks or months after listing a residence may be in trouble. This seller may need to perform home upgrades to help his or her residence stand out from the competition. Or, the seller may need to lower his or her house's initial asking price.
2. Homebuyers are not attending open houses.
An open house event is designed to provide buyers with an enjoyable experience. The event allows buyers to walk through a residence at their own pace. And if a buyer likes a house, he or she may request a one-on-one showing or submit an offer to purchase.
On the other hand, if no buyers attend an open house, a seller may need to modify his or her property selling strategy. This individual should consider the buyer's perspective closely and think about why buyers may choose to avoid his or her residence. Then, the seller can tweak his or her house selling strategy accordingly.
3. Comparable houses in your area continue to sell.
If a seller finds his or her residence lingers on the real estate market while similar houses sell quickly, there may be one or many problems with this individual's house. Although a seller may wonder why his or her house fails to stir up interest from buyers, a real estate agent can offer expert support. In fact, a seller can work with a real estate agent to determine the best course of action to promote his or her house to the right buyers.
Typically, a real estate agent meets with a house seller and helps this individual craft a property selling strategy. A real estate agent and home seller work hand-in-hand to figure out how to list a house, showcase it to buyers and maximize the residence's value. And when a real estate agent and home seller put a home selling plan into action, the results can be significant.
Let's not forget about the support that a real estate agent provides once a seller receives an offer to purchase, either. At this point, a home seller may be uncertain about what to do. But a real estate agent will help a home seller review all possible options and make an informed decision.
Simplify the house selling cycle – hire a real estate agent, and you can get the help you need to generate interest in your home as soon as it becomes available.
If you prefer to not hire a real estate agent, and don't want the added expense of repairs to get your home ready for sale, and would like to sell your home quickly, give us a call, or send us an e-mail. We can answer any questions you may have, and offer you advise so you can decide what is your best approach in selling you home.