by Suburban Homebuyers 04/29/2018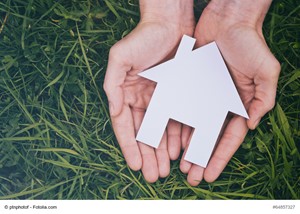 If you intend to sell your house, it pays to learn about the home selling process. By doing so, you can understand exactly what it takes to enjoy a seamless home selling experience.
Ultimately, there are three steps to sell your house:
1. Prep Your Residence
Take some time to learn about your residence's strengths and weaknesses. That way, you can identify any problem areas in your house and allocate the necessary time and resources to mitigate any issues that otherwise could slow down your home sale.
In many instances, it is helpful to schedule a home appraisal. During a home appraisal, a property expert will examine your residence both inside and out, as well as evaluate your home in relation to comparable houses in your city or town. Following a home appraisal, you will receive a property valuation that can help you establish a competitive initial asking price for your house.
Also, scrub the floors, clean the kitchen countertops and perform extensive home interior cleaning. And don't forget to mow the front lawn, trim the hedges and complete various home exterior maintenance and upgrades as well.
2. List Your House
Adding your house to the real estate market can be simple, especially if you work with a top-notch real estate agent.
Typically, a real estate agent will meet with you and learn about your home selling goals. He or she then will help you get your house ready for the real estate market, thereby increasing the likelihood that your residence will generate lots of interest from potential buyers.
A real estate agent is a must-have during the home selling journey. This housing market professional is unafraid to provide you with honest, unbiased home selling recommendations as you proceed along the home selling cycle. As a result, a real estate agent can help you optimize the value of your residence, regardless of the housing market's conditions.
3. Negotiate and Accept an Offer
Oftentimes, home showings and open houses will be held to showcase your residence to prospective buyers. If buyers like what they see, it may be only a matter of time before you receive multiple offers on your residence.
If you receive a home offer, you probably will have a short amount of time to decide whether to accept, reject or counter this proposal. Consider your options closely, and if you are not satisfied with an offer, you should not hesitate to walk away from the proposal.
On the other hand, if you receive an offer that you like, you can accept it. At this point, a buyer may perform a home inspection to further assess the condition of your house. And if the inspection goes well, it may be only a few weeks before all of the necessary paperwork is finalized and your closing date arrives.
The home selling cycle may seem like a long, arduous process at first. Fortunately, if you follow the aforementioned steps, you can reap the benefits of a fast, profitable home selling experience.
If you prefer to not hire a real estate agent, and don't want the added expense of repairs to get your home ready for sale, and would like to sell your home quickly, give us a call, or send us an e-mail. We can answer any questions you may have, and offer you advise so you can decide what is your best approach in selling you home.