by Suburban Homebuyers 11/25/2018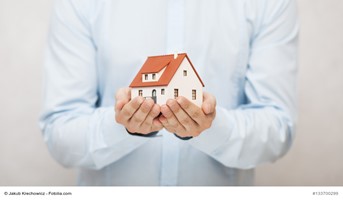 Although a home seller wants to enjoy a quick, seamless home selling experience, problems sometimes can arise along the way. And if a home seller is not careful, these issues may cause him or her to encounter one of the dreaded home selling worst-case scenarios.
Ultimately, there are many home selling worst-case scenarios that a seller should try to avoid at all costs, and these scenarios include:
1. A home is priced too high.
A home seller should establish a competitive price for his or her residence from the get-go. Because failure to do so could force a residence to linger on the housing market for weeks, months or years.
To determine a competitive price, it helps to conduct plenty of real estate market research. Looking at the prices of recently sold houses in your city or town can help you determine whether you're preparing to enter a buyer's or seller's market. Also, examining the prices of comparable houses in your area can help you narrow your price range.
Furthermore, a property appraisal is a viable option for all home sellers, at all times. During an appraisal, a home expert will assess your residence and provide a property valuation. Then, you can use the property valuation to price your home accordingly.
2. A homebuyer requests a price reduction or major repairs after an inspection.
A home inspection generally takes place a few days after a seller accepts a buyer's offer on a residence. If this inspection reveals a wide array of home problems, it could jeopardize a potential sale.
It often helps to complete a home inspection before listing a residence. This inspection allows a seller to identify any home problems and resolve these issues immediately.
In addition, a home seller should understand his or her options after an inspection that reveals myriad home problems.
If a buyer requests a price reduction or home repairs after an inspection, a seller can agree to the buyer's terms or counter a buyer's proposal. Or, if a seller feels a buyer is being unreasonable, he or she can walk away from a home sale and relist his or her residence.
3. A home seller hires a real estate agent who lacks comprehensive industry experience.
If a seller hires a real estate agent who lacks comprehensive industry experience, he or she risks a long, arduous home selling experience.
There is no need to hire an inexperienced real estate agent. In fact, dozens of top-notch real estate agents are available nationwide, and these housing market professionals can help you achieve your home selling goals in no time at all.
The ideal real estate agent will know the ins and outs of the housing market. Plus, he or she will be able to guide you along each stage of the home selling journey and do whatever it takes to promote your residence to the right groups of buyers.
Enjoy a fast, profitable and worry-free home selling experience – consider the aforementioned home selling worst-case scenarios, and you can minimize risk throughout the home selling journey.
If you prefer to not hire a real estate agent, and don't want the added expense of repairs to get your home ready for sale, and would like to sell your home quickly, give us a call, or send us an e-mail. We can answer any questions you may have, and offer you advise so you can decide what is your best approach in selling you home.