by Suburban Homebuyers 04/01/2018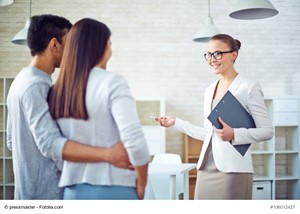 Although preparing your house for a real estate showing can be hectic, there are ways to make it easier and less stressful. One source of stress for many people is that nagging feeling that they're forgetting to do something important.
Admittedly, overlooking some things could result in lost sales or even lost valuables, but a little advance planning and organization can help prevent those problems from happening.
The solution is to create a checklist of important reminders and tasks you have to complete before leaving the house. Your real estate agent will provide helpful guidance and tips on effectively preparing your house for showings.
Putting Your Best Foot Forward
When your house is up for sale and it's being actively marketed, appointments with prospective buyers are sometimes made on the spur of the moment. While real estate agents will be scheduling the appointments and conducting the tours, it's up to you to ensure that your home is always in tip-top condition. Hopefully, you'll be able to enlist your family's help in picking up clothes, putting dirty dishes in the dishwasher, and cleaning up after themselves. If you have small children, they will undoubtedly need assistance in putting away their toys and making their bedrooms look civilized! Here are a few guidelines to keep in mind when getting ready for house showings:
Cleanliness (or a lack thereof) will be one of the many things that house hunters notice. While your house may meet their requirements for number of bedrooms, bathrooms, and overall layout, they could quickly lose interest if your floors, countertops, and sinks are visibly dirty.
Pets can be a potential issue if your home is scheduled for a showing. Not only can dogs be a distraction if they bark a lot or have other undesirable behaviors, but some people are allergic to dogs and cats. The ideal solution is for a friend, family member, or neighbor to take care of your dog while the house is being shown. Unfortunately that's not always possible. Sometimes confining your dog to a fenced-in back yard (briefly) or a comfortable crate that they're accustomed to may be a viable, short-term solution. Several factors would come into play, including the weather, the temperament of your dog, and whether it's going to bother the neighbors by being outside.
Doing your best to eliminate clutter throughout the house is another strategy for making the best possible impression on potential buyers.
Protecting Your Valuables and Privacy
Another priority that some homeowners forget is to hide valuables, such as jewelry, mobile devices, checkbooks, and cash. It's also a good idea to make sure your computers are password-protected, and that you turn them off before leaving the house. If you have any concerns about security during home showings, you might want to hide computers, personal items, and yesterday's mail in a secure place. Although most people touring your house will only be interested in its features, décor, and condition, it's always good to exercise a little caution when opening your house up to the public.
If you prefer to not hire a real estate agent, and don't want the added expense of repairs to get your home ready for sale, not wanting to show your home with strangers entering inside, and would like to sell your home quickly, give us a call, or send us an e-mail. We can answer any questions you may have, and offer you advise so you can decide what is your best approach in selling you home.