by Suburban Homebuyers 09/23/2018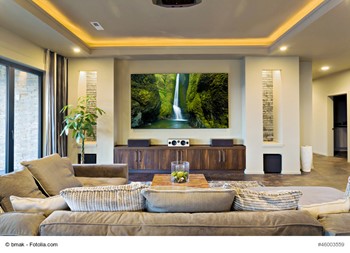 Boosting the value of your home doesn't have to require huge renovation projects, thousands of dollars, and months of planning. Making small, tactful home improvements can do the trick just as well.
The key to making desirable home improvements is to follow well-established building and design principles. Don't worry about the latest trends or trying to reinvent the wheel.
In this post, we'll tell you how to do just that so your home can be market ready in no time. Here are the top ten improvements for your home that cost $100 or less.
1. Add fixtures to the most outdated room of your home
Most people tend to renovate their homes one room at a time. If you have that one room that's keeping your home in the past, bring it up to speed by replacing the fixtures; whether that's a new faucet, doorknobs, or other hardware.
2. Shine the light on your hard work
A dark room feels smaller, older, and less put together. Abundant lighting is an excellent way to make your home feel larger and more welcoming.
3. Paint the front door and mailbox
It's all about curb appeal. Refresh the outside of your home by putting a fresh coat of paint on your front door and mailbox. Bright, bold colors are sure to help your home stand apart from the neighbors while still fitting in.
4. Powerwash exterior surfaces
For $50 you can rent a pressure washer and clean up your vinyl siding, decks, walkways, and driveways. That's a lot of value and square footage for a small investment.
5. Buy a "luxury shower head"
You can find spa-style shower heads on Amazon for less than $40 that look great and will make your home feel a bit more luxurious.
6. Stage to sell
Buy some modern wall art and large plants and ditch the family heirlooms for when it comes time to sell. These additions will make it easier for prospective buyers to picture themselves living in your home.
7. Mirrors are magic
Mirrors can be used in a number of places around the home to create the illusion of spaciousness in rooms that are otherwise lacking. There are plenty of creative uses for mirrors for each room of the home.
8. Ditch the linoleum
Underneath those linoleum floors lies wood that might be able to be refurbished. Don't worry about small dings; they add character.
9. Get ready for the welcome party
Buy a fresh doormat and replace an old doorbell to make visitors feel like they're entering a brand new home.
10. Cable management is king
Hide those cables in the office and living room by tying them behind displays or running wires underneath carpets or behind the drywall. This can instantly make your home feel more clean and put-together.